EMAIL MARKETING - CAMPAIGNS AND NEWSLETTERS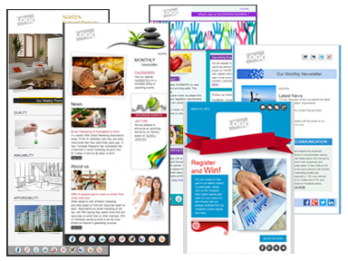 Staying in touch with your customers has never been so easy!
iNewsBLITZ Email marketing communications are fast and affordable. Increase the frequency of your communications with your customers and do so at a lower cost than with direct mail campaigns.


iNewsBLITZ Email marketing lets you create personalized mailing lists. Increase the relevancy of your email campaigns by targeting them to your customer's interests, industry, region.


iNewsBLITZ Email Marketing lets eNewsletter recipients forward your email campaigns to their contacts. Increase your email marketing reach and customer base.


With our iNewsBLITZ Email Marketing system you can instantly track your email campaign delivery status and statistics. See who has read your eNewsletter, who you need to resend it to and who you need to contact to update missing customer information.


Our iNewsBLITZ Email Marketing system complies with current North American Anti-Spam legislation including the CAN-SPAM ACT of 2003 and Canada's Fighting Internet and Wireless Spam Act (Law C-28).
Choose a Professionally Designed eNewsletter Template.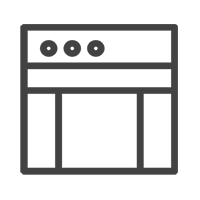 With iNewsBLITZ you can quickly setup your email marketing campaign by choosing a professionally designed template from our iNewsBLITZ template library. Simply select the eNewsletter template that best suits your email marketing campaign, add your company logo, add your text via our easy to use email HTML editor and voilà; your email marketing campaign is ready to be sent out to your customers. iNewsBLITZ will even check your email campaign for spam, greatly improving your email campaign's delivery rate.
For HTML experts, an option also allows you to integrate your own campaigns. This allows you to manually management your campaigns without help from our HTML editor.
If you prefer, our email marketing design team can create a personalized eNewsletter template that better suits your business needs, giving your email campaign a professional customized look and feel. Our email marketing creative team will help you distinguish yourself from competition by designing an email campaign that respects your branding and business image. Please contact us to discuss your personalized design.
Customize Your Email Marketing eNewsletter.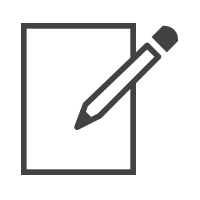 With iNewsBLITZ you can easily add your own branding to any one of our professionally designed templates:
Insert or modify an image by either choosing one from our stock photo library or by using your own;
Modify your eNewsletter's text font and text formatting with our easy to use email HTML editor;
Add personalized fields such as customer name, address and contact information;
Add links to your various social media channels and track who clicked on them.
Choose Your Recipients and Send Your Email Marketing Campaign.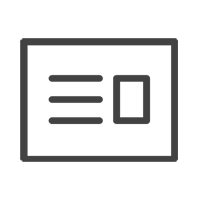 You can regroup your contacts in multiple targeted mailing lists to meet your various campaign criteria. When you are ready to send out your eNewsletter, iNewsBLITZ will let you select from your various established mailing lists and even add contacts manually. Your contacts can belong to one or more of your lists without duplicating the information in your contacts database, which means your contacts will only receive your eNewsletter once.
When you are ready to send your email campaign, you can choose to send it out immediately or if you prefer you can schedule it for a later delivery. If the email marketing campaign is scheduled, it will be emailed at the date and time that you have chosen. This lets you better manage your time, energy and resources.
A web link is also made available for every email marketing campaign created with iNewsBLITZ. This allows you to share a link to your eNewsletter via your website as well as via your various social media channels.
Track Your Email Marketing Campaign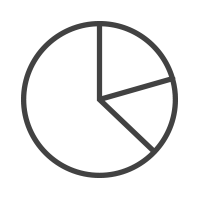 Statistics are rendered in real time as soon as your email marketing campaign is sent out. Statistics are made available in various graphs and charts and include metrics such as:
Emails that have been sent;
Emails that have been read;
Emails that are still unread;
Emails that have bounced back;
The reason why emails have bounced back;
Contacts that have opted-out from receiving further campaigns;
These statistics let you easily manage your contacts and mailing lists ensuring that you always have accurate contact information.